I've just reached a huge milestone, one I would never have imagined possible when I joined WordPress and started blogging 5 years ago. It all came about when I decided to self publish my debut novel, Visions of Zarua, back in Nov 2015.
I had no clue what I was doing or what to blog about but I had a lot of fun experimenting. I've blogged 573 posts, had 24k views and 14k visitor across the world.
I've conversed with lots of wonderful readers and writers over the years and greatly enjoyed being a part of the blogging community.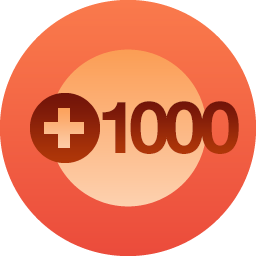 This has actually come at a time where I've just started getting back into blogging, so I'm really happy to be able to celebrate 1000 followers today.
Thanks for being there and I hope you're still with me in another five years.
***
Suzanne Rogerson – Author of epic and heroic fantasy
You can follow me on
Twitter  Goodreads  BookBub  Amazon  Facebook Instagram